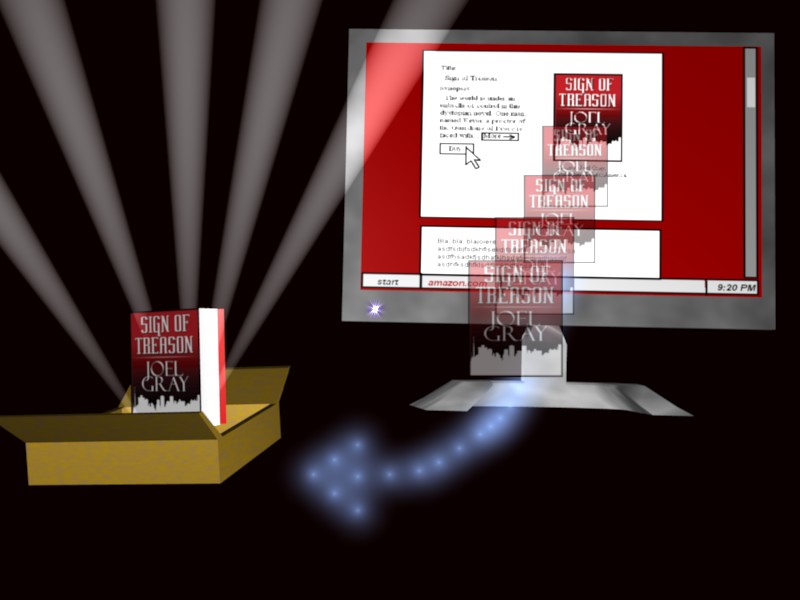 Ordering Information

Sign of Treason can be ordered from Barnes & Noble, Amazon.com, or PublishAmerica.com in soft cover.

At the time of this writing, the book is available in hardcover only at

PublishAmerica.com. Enter Sign of Treason in the search box to find the book after clicking the above link.

Depending on where one lives and what type of shipping method one selects, shipping can take anywhere from a day to a couple weeks. All orders will be processed immediately.
Sign of Treason

Pages: 85.

Dimensions: 6X9 inches.

Publisher: PublishAmerica.

Genre: Science Fiction.